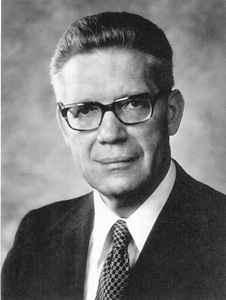 Bruce R. McConkie (1915-1985), an apostle from 1972 to 1985, wrote extensively on Mormon doctrine. He drew heavily upon words of Joseph Smith and latter-day scripture to interpret the Bible and to propound specific answers to gospel questions.
by Richard F. Haglund, Jr. and David J. Whittaker
The Church encourages its members to be learned in gospel principles and in every edifying branch of knowledge that supports a life of Christian service. Latter-day Saints value intellectual activity because it can develop and enrich life and faith, beautify the earth and ameliorate mankind's temporal suffering, and further the growth of the kingdom of God on earth. LDS theology takes with utmost seriousness the divine injunction to learn to know, to love, and to serve God with all one's heart, might, mind, and strength (Deut. 6:5; 1 Chr. 28:9; Matt. 22:37; D&C 4:2; cf. John 17:3). In this sense, intellectual activity can be an act of worship.
One of the divinely ordained purposes of life is to gain spiritual and intellectual experience in mind and spirit (see Reason and Revelation). The Prophet Joseph Smith taught that "by proving contraries, truth is made manifest" (HC 6:248). To "study it out in your mind" is often a prerequisite to heavenly assistance (D&C 9:8), and communication from God may sometimes be recognized by its effect on the mind. Latter-day Saints were enjoined early to seek knowledge out of the best books (D&C 88:118) and to establish schools (see Schools of the Prophets) for instruction in both sacred and secular matters.
FLOW OF IDEAS. In LDS theology, revelation from God to his appointed prophets is the source of doctrine and of "knowledge of the things of God" (TPJS, p. 217). Thus, there is no formalized mechanism in the Church for achieving scholarly consensus on theological principles. But there is no doubt of the need for diligent inquiry after truth: Joseph Smith taught that "a man is saved no faster than he gets knowledge" (TPJS, p. 217) and that "if a person acquires more knowledge and intelligence in this life through his diligence and obedience than another, he will have so much the advantage in the world to come" (D&C 130:19; see Education: Attitudes Toward).
The earliest written explorations of LDS beliefs by Church leaders were motivated primarily by missionary activities to teach the gospel. Orson Pratt wrote the two influential series, The Kingdom of God (four parts, 1848-1849) and Divine Authenticity of the Book of Mormon (six parts, 1850-1851), as well as scientific investigations related to theological speculations. Parley P. Pratt, Orson Spencer, and Lorenzo Snow also published significant missionary tracts. Parley Pratt's synthetic work Key to the Science of Theology captured the free-ranging spirit of LDS thought during the formative years of the Church.
The voluminous output of the missionary press was severely curtailed after 1857 for several reasons; scarce resources were required to bring Saints to Zion and to build temples. However, the Journal of Discourses recorded public addresses of Church leaders, particularly Brigham Young, during this era on topics ranging from agriculture and politics to theology; and presentations of LDS history, doctrine, and philosophy continued in forums ranging from prayer circles to various Church magazines to pioneer lyceums.
With the urbanization of the Church in the twentieth century, Church periodicals, firesides broadcast from Temple Square, and books published by Church-owned and semi-official presses were widely supplemented by unofficial activities and publications. Pioneer lyceums gave way to various informal activities, including firesides, study groups, or gatherings held in homes. New periodicals, most unsanctioned by the Church and with varying editorial policies (see Societies and Organizations), investigated issues and ideas too controversial or too academic for the formal Church curriculum. Increasingly in recent years, scholarly publications from university presses, both in Utah and elsewhere, have been written on LDS topics by scholars inside and outside the Church.
INTELLECTUAL PROLOGUE TO THE RESTORATION. Latter-day Saints believe that God prepared the intellectual, political, and spiritual environment prior to the restoration of the gospel through such cultural and religious movements as the Renaissance and the Reformation, particularly as these were manifested in Puritanism and the English Enlightenment.
The Puritan critique of the Church of England stressed morality for its leaders, education for its members, and a vital relationship between individuals and God. The Puritan ideal of a covenant community imbued with a sense of divine mission sustained their first two generations in America; but by the early eighteenth century, the Puritan movement was shattered by its collision with Enlightenment ideas, in spite of periodic revivals of faith and devotion. Where Puritanism had stressed the magnificence of God and the depravity of fallen man in a sinful world, the Enlightenment emphasized the goodness of man and the beauty of the natural world and linked a natural theology to emerging scientific models.
The conflict between these paradigms polarized American society: Puritan ministers were replaced by patrician aristocrats and lay scientists as leaders of American society. Puritanism continued in a diluted form: Evangelical Methodist and Baptist ministers emerged with new followers after the Great Awakening of 1740. Stressing the "heart" over the "head," these religious movements swept through newly independent America after 1800, while the rationalism of the Enlightenment continued through the Unitarian and Universalist societies.
Joseph Smith grew up in this setting, both directions being represented by his parents. His mother stressed the emotionalism of the revivals to which she regularly took her children. His father, who helped found a Universalist society in Vermont, stressed the rational dimensions of religion. This polarization, in his family and in the larger culture, helped to impel young Joseph to ask God directly for guidance in a "silent grove" in the spring of 1820 (see First Vision). In subsequent visions and revelations, Joseph Smith received knowledge and authority from God to restore the Church of Jesus Christ, whose doctrines and practices are not limited by the former approaches but generate a dynamic interplay between both mind and spirit.
RESTORATION PERIOD (1830-1844). The key intellectual and spiritual figure in the early years of the Church was clearly Joseph Smith. The conceptual framework of the Restoration stems from his prophetic utterances on many key topics (see Smith, Joseph: Teachings of Joseph Smith). He translated the Book of Mormon; received and published additional revelations; gave doctrinal instructions; provided glimpses into former gospel dispensations; explicated and amended the biblical text in many places throughout the Old and New Testaments (see Joseph Smith Translation of the Bible [JST]); and stimulated interest in previously neglected texts (see Apocrypha and Pseudepigrapha).
The central focus of Joseph Smith's teaching is the literal and infinite Atonement of Jesus Christ and the restoration of the eternal gospel and its ordinances. In this expansive view (popularized under the label of "eternalism" by B. H. Roberts) men and women are eternal beings procreated by a Heavenly Father and Mother (Mother in Heaven), a concept elaborated by Lorenzo Snow and his sister Eliza R. Snow. Men and women are tested by choices between good and evil in mortal life as preparation for the eternities. The universe, filled with a myriad of worlds inhabited by sons and daughters of God, exists for the purpose of allowing individuals to progress toward becoming gods and goddesses (See Godhood). The divine potential in each individual is actualized by voluntarily obeying the first principles of the gospel and receiving all the ordinances of salvation, culminating in the ordinances of the temple, a place dedicated as a house of prayer, fasting, faith, and learning, "a house of glory, a house of order, a house of God" (D&C 88:119). Each temple is a meeting place of heaven and earth, where eternal relationships are formed by covenants; it is also a school, where eternal concepts are taught (See Temples: Temple Activity and Worship).
COMMUNITY, RENEWED CONSECRATION, AND RESPONSE (1844-1896). The exodus to the Salt Lake Valley and the drive to colonize the Great Basin saw the development of key ideas about economic, political, and social needs in the community and nation. Latter-day Saints rejected the temporal-spiritual separation in politics and economics and viewed the Mormon village as a covenant community based on the concept of gathering. Missionaries taught the gospel to those who would listen; converts gathered out of spiritual Babylon by changing their lives and removing to Utah to build Zion. This literal "gathering of scattered Israel" brought converts into communities that practiced principles of consecration and stewardship, in social settings hospitable to the making of Saints (see Economic History of the Church).
The LDS economic order, based on the premise that the earth is the Lord's, holds that men are stewards over the property they hold and are responsible for consecrating their time, energy, and talents to the establishment of Zion. Dominion over the earth is not a license to plunder, but a sacred trust to conserve life and protect the environment. LDS cosmology teaches that all living things will be resurrected, that the earth itself has a celestial destiny, and that all people are accountable to God for their earthly stewardship.
Out of this sense of community, combined with living in a barren land, ideals of frugality, cooperation, and equality were nurtured. The earth exists that man "might have in abundance"; poverty exists because some "possess that which is above another" and waste flesh when they have "no need" (D&C 49:19-21). The divine standard mandates temporal and spiritual unity and equality based on individual needs, desires, and varying talents (D&C 78:6). Periodic reformations in the Brigham Young era sought to reach these ideals; analogous concepts motivate the Welfare programs in the wards of the contemporary Church, now extended well beyond its historic population centers in the western United States.
In the late pioneer period (1869-1896), the Church felt the need to teach its rising generation more systematically than before. In the 1880s, for instance, George Q. Cannon, a member of the First Presidency, published a "Faith-Promoting Series" of journals, biographies, and a periodical, The Juvenile Instructor, to instruct young men and women. President Cannon insisted that:
Latter-day Saints are ardent friends of learning, true seekers after knowledge. They recognize in a good education the best of fortunes; it broadens the mind, creates liberal and noble sentiments, and fits the possessor for a more successful struggle with the obstacles of life…. The possession of knowledge is of itself the highest pleasure [Juvenile Instructor 27 (1892):210].
Cannon's works filled a significant need, but the fact that these writings addressed primarily the youth of the Church limited their topics and approaches. During this same time President Young established academies throughout LDS-dominated areas. Brigham Young University, now the largest private university in the United States, began as such an academy in 1875.
President Young had attempted to insulate the LDS community from the influx of non-Mormons after completion of the transcontinental railroad in 1869. This economic move by Brigham Young, focusing on establishing ZCMI and the cooperative movement, reinforced a trend to isolate Church members from outside ideas, especially as persecution intensified. A contemporary reaction to many of Brigham Young's economic policies led some LDS intellectuals to oppose the Church. This group, known as the Godbeites (see Schismatic Groups), became the prime illustration in Church circles of intellect unchecked that rejected prophetic leadership and the larger needs of the LDS community.
Few LDS students journeyed "East" to attend non-Mormon schools before the 1880s, and few LDS authors before 1900 addressed the critical issues being debated in the larger society. An important exception was the issue of women's rights, which found an outlet in the Woman's Exponent edited by LDS women.
ENCOUNTER WITH SCHOLARLY SECULARISM (1896-1918). The transformation of Mormon village life began as the first generation of Latter-day Saints started to pursue advanced studies of geology, agricultural science, chemistry, and engineering. Such studies brought the Saints face to face with a secular and skeptical society. James E. Talmage studied geology at Lehigh and Johns Hopkins universities and returned to Utah in 1885 to teach and write about many topics, including evolution and the age of the earth. As president of the University of Utah and later as an apostle, he exerted an enormous influence by systematizing LDS theology in two seminal works, The Articles of Faith and Jesus the Christ. John A. Widtsoe, later an apostle, studied biochemistry at Harvard and Göttingen; he returned to Utah in 1900 and became president of Utah State University in 1907, playing a pivotal role first in agricultural education and research and later as an educational administrator and writer on intellectual issues facing Church members.
The Mutual Improvement Association (see Young Men; Young Women) chose as its study manual for 1909 Widtsoe's book Joseph Smith as Scientist, and the Improvement Era frequently ran articles by LDS scientists discussing Latter-day Saint doctrines in light of current scientific theories. Utah universities also began to invite the scholarly luminaries of the day to campus as guest lecturers. However, concerns were raised by the Church's educational administrators when some faculty members advanced evolutionary treatments of the creation accounts in Genesis. By 1911 these concerns led to a policy that temporarily discouraged discussions in Brigham Young University classrooms of such theories.
ADAPTATION AND CONFRONTATION (1918-1945). With worldwide industrialization and the ravages of World War I and the Bolshevik Revolution, agrarian idealism in America and the old order in Europe gave way before new political, economic, and social theories. For both Church leaders and lay members, deeply ingrained concepts of stewardship, cooperation, and individual moral responsibility clashed sharply with the militance of organized labor, the totalitarian excesses of fascism and communism, and the greediness of unregulated capitalism.
The need for teachers in Church schools and institutes of religion swelled to a small stream what had been only a trickle of Latter-day Saints sent "East" for professional training. The "Divinity School" group of Saints at the University of Chicago (see R. Swenson, "Mormons at the University of Chicago Divinity School," Dialogue 7 [Summer, 1972]:37-47) drew on their experience of LDS group life to write scholarly articles suggesting answers to the pressing social and economic problems of their day. In this academic setting, these LDS graduate students were also confronted with "higher criticism" of the Bible (see Bible Scholarship), stimulating some to take a moderate, conciliatory approach to scriptural interpretation, analogous to the neo-orthodox movement among Protestant theologians.
During this era, the Church and its members were recognized as a major force in American religious life. The Encyclopedia Americana commissioned a lengthy article by Elder B. H. Roberts for the centennial of the Church. Latter-day Saints who were influential outside the Great Basin included Harvey Fletcher in physics, E. E. Erickson in philosophy, J. Reuben Clark, Jr. in international affairs, Franklin S. Harris in agricultural science; and Henry Eyring in chemistry.
URBANIZATION AND GLOBAL MISSION (1945-1990). After World War II, a technocracy based on the positivist view of physical and social sciences dominated the intellectual landscape. Molecular biologists, armed with the tools of physics, seemed to be on the verge of controlling life itself; social scientists, bolstered by mathematics and computers, explained human behavior without reference to man's divine nature.
While existentialist theologians alternately despaired of or embraced the "secular city," LDS leaders again sounded the call to heed revelation as the source of ultimate truth while using science and technology to spread the gospel and alleviate human suffering. LDS emphasis on individual and group guidance through revelation created significant intellectual stresses for the increasing numbers of Church members being trained in the professions. A number of scholars wrote cogently to this generation of Latter-day Saint students about the historical, philosophical, and theological foundations of Church doctrines and advocated integrating intellectual pursuits with the spiritual need to love, to serve, and to have faith in Jesus Christ.
The horrors of world war had challenged conventional Christian ideologies. President J. Reuben Clark, Jr., warned that the alliance forged in wartime between science and governments had created a military-industrial complex. Some Church members were troubled by the issues of war and peace in the Korean and Vietnam conflicts and by the quasi-permanent state of war that endangered the world peace on which the missionary work of the Church depended (see War and Peace).
As mission fields expanded, Zion, "the pure in heart" (D&C 97:21), was gathered into stakes in locations around the world. President Harold B. Lee foresaw that the demography and cultural uniformity of the Church would be significantly altered by the immense influx of converts. Scholars and lay leaders in the Church were challenged to differentiate between Church practices derived from fundamental universal gospel principles and those that could be treated as merely cultural practices of members.
The historic LDS affirmation of man as created literally in the image of God—with a Heavenly Mother as well as a Heavenly Father—led to a reinterpretation by Latter-day Saints of many conflicts felt in the larger society about the roles of men and women as individuals and as members of families and the Church. It also produced both a dramatic collision with fundamentalist Protestants and, to some extent, a reconciliation with Catholic and Protestant theologians who have rediscovered such ideas in the theology of the ancient Church.
In the Church, as in society, key roles were played by bureaucratic entities deriving their expertise from the study of human behavior. Knowledge of the social sciences, for example, stimulated the founding of a Church Social Services organization, using social science expertise consistent with Church norms. As the Church expands outside the Intermountain West, adapting Church programs to local cultures without sacrificing the essential core of gospel teaching is a matter of increasing urgency. Here the growing worldwide reservoir of LDS professionals is an increasingly valuable asset. This is particularly true in view of the primacy of the family and home as the center of Christ-centered learning and service.
During this period, some turned to engaging metaphors from the Book of Mormon as expressions for LDS thought. In some cases, the symbol of their moral and intellectual response was the iron rod that guided those who obediently held on to revealed truths through the mists of darkness; in other cases the Liahona, a divinely fashioned compass that gave direction in proportion to one's faith, symbolized the faithful search for divine guidance (see 1 Ne. 8, 16; R. Poll, pp. 107-118). In Latter-day Saint life, such approaches are not mutually exclusive.
LDS theology has consistently seen the mind in the service of and as a companion to the spirit. The two remain creatively engaged: The intellect tends to notice problems and to ask questions, while the spirit is drawn toward finding answers and receiving assurance (see Alma 32:21-34); the intellect is often solitary and introspective, while the life of the spirit fosters charitable service and yearns for the collective building of the kingdom of God. Pride is a threat to all: It can cause the intellectual to substitute human judgment for revelation in matters of doctrine and revealed truth or can cause people to "hearken not unto the counsel of God, for they set it aside, supposing they know of themselves" (2 Ne. 9:28; cf. 1 Cor. 2:5-7); pride can also transform faith and trust into overconfidence and dogmatism. The scripture states: "To be learned is good if they hearken unto the counsels of God" (2 Ne. 9:29).
(See Daily Living home page; Education and Work home page)
Illustration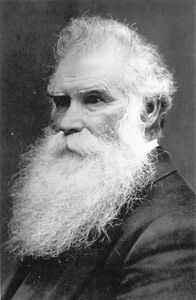 Orson Pratt (1811-1881), an apostle, was an eloquent preacher and expounder of the gospel. With a scientific background, he shaped positive answers and rational explanations for many religious questions and LDS concepts. Photograph, c. 1878, Charles W. Carter.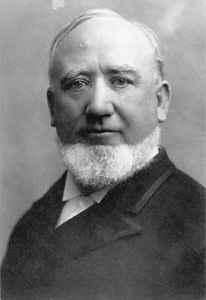 George Q. Cannon (1827-1901), served in the First Presidency from 1873 to 1901 as counselor to Presidents Brigham Young, John Taylor, Wilford Woodruff and Lorenzo Snow. With his publications aimed mainly at the youth, Cannon was an important bridge between the first generation of Church leaders and late nineteenth-century Church membership. Photographer: Charles Ellis Johnson. Courtesy Rare Books and Manuscripts, Brigham Young University.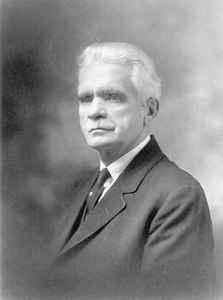 B. H. Roberts (1857-1993), a member of the First Council of Seventy, was one of the most eloquent orators and penetrating writers in the Church's history. An inveterate seeker, he grappled with many historical and scriptural issues as a "defender of the faith." Courtesy Special Collections Department. University of Utah Libraries.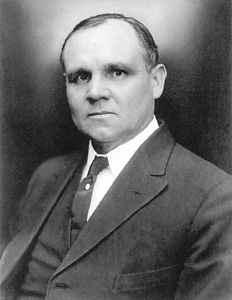 James E. Talmage (1862-1933), served as the president of the University of Utah from 1894 to 1897 and as an apostle from 1911 until his death in 1933. A noted geologist, lecturer and author, he was influential in shaping a mainstream statement of LDS teachings consistent with traditional biblical authorities. Courtesy the Utah State Historical Society.
Bibliography
The history of ideas arises from revealed teachings of the prophets and the ongoing dialogue in which members of the Church seek to understand those teachings, to incorporate them into their daily life, and to teach them to others. Its history is largely unwritten. A useful introduction is Leonard J. Arrington, "The Intellectual Tradition of the Latter-day Saints," Dialogue 4 (Spring 1969):13-26. Other important sources include Leonard J. Arrington and Davis Bitton, The Mormon Experience, New York, 1979, chaps. 13 and 16; Philip L. Barlow, ed., A Thoughtful Faith: Essays on Belief by Mormon Scholars, Centerville, Utah, 1986; Maureen Ursenbach [Beecher], "Three Women and the Life of the Mind," Utah Historical Quarterly 43 (Winter 1974):26-40; Lowell L. Bennion, "The Uses of the Mind in Religion," BYU Studies 14 (Autumn 1973):47-55; Davis Bitton, "Anti-Intellectualism in Mormon History," Dialogue 1 (Autumn 1966):111-34, and response by James B. Allen; Marvin S. Hill, "The Shaping of the Mormon Mind in New England and New York," BYU Studies 9 (Spring 1969):351-72; Paul R. Green, comp., Science and Your Faith in God, Salt Lake City, 1958 (essays by Henry Eyring, et al.); Duane E. Jeffrey, "Seers, Savants and Evolution: The Uncomfortable Interface," Dialogue 8 (Autumn/Winter 1973):41-75; Sterling M. McMurrin, The Theological Foundations of Mormon Religion, Salt Lake City, 1965; Hugh W. Nibley, The World and the Prophets, in CWHN 3; Erich Robert Paul, Science, Religion, and Mormon Cosmology, Urbana, Ill., 1991; Richard D. Poll, "What the Church Means to People Like Me," Dialogue 2 (Winter 1967):107-18; Charles S. Peterson, "The Limits of Learning in Pioneer Utah," Journal of Mormon History 10 (1983):65-78; John L. Sorenson, "Mormon World View and American Culture," Dialogue 8 (Spring 1973):17-29.
Encyclopedia of Mormonism, Vol. 2, Intellectual History
Copyright © 1992 by Macmillan Publishing Company