Mormon Singles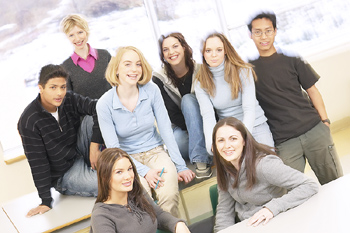 single mormon males | single lds women
Family Home Evening Ideas (see Games below, FHE under Do It! and Lessons)
Dances
Square dancing, Line dancing instruction

Ballroom dancing instruction
Service Projects
Rake and Run

Neighborhood, Park, or Road Clean up

Stake house clean up
Theater
Skit Night--pick a theme or let each group choose their own. Give a bag of stuff for them to incorporate into skit if you wish. Theme ideas--nursery rhymes, sesame street, dating disasters, at school, movies, musicals,

Lipsync competition--choose lighthearted LDS appropriate songs. Try 50's songs, children's songs, silly songs, etc.

Perform church ads--give each group a product and perform the ads 20 minutes later (for a pioneer theme try cricket control, seagull treats, wagon replacement parts, the flour cookbook, hunting equipment, bonnets, public service message against "menaces to society," etc. For modern theme, try missionary needs stores, food storage, minivans, Jell-o cookbook, tablecloth gallery, BYU games, LDS books, missionary videos, future SA activities, etc.)

Dating Game with commercials getting to know various single adults or advertising products supposed to improve your love life (cars, toothpaste, radios, shoes)

Improv Theater night
Learn Something New
Haircutting

Car Maintenance

Home Maintenance

Gardening (see also Gardening at Do It!)

CPR/First Aid

Clothes repair and care, Learning to sew your own clothes

Cooking (see Recipes, Fun Foods to Make)

Flower Arranging

Low budget meals--separate into groups, spend a small allotted amount of money on food and cook it. Rate on taste, thrift, nutrition, etc.
Testimony Developing Activities
Carnival of Life

Temple Trip
Dating and Marriage
Sports
Softball, volleyball, basketball, water balloon volleyball, swimming, skating, bowling, touch football

Canoing, white water rafting

Hiking and Picnic
Fun and Games
Share your favorite childhood games night--Red Rover, Red Rover; Fox and Geese, Duck, Duck, Goose; Ring Around the Rosy; Simon Says;

LDS Holiday party (celebrate 24th of July, anniversary of 1st flower arrangement in Relief Society, the invention of Jell-o, the development of the minivan, and other uniquely LDS holidays)
Important note about mormon singles sites on myspace.com:
Recently the FBI has released warnings about the danger of online predators using myspace.com. If you are a mormon single male or female, please use caution when using myspace.com (do not post personal information).
See Activities at YWC and Activities Committee