ONE-MINUTE ANSWERS
TO ANTI-MORMON QUESTIONS

Do Latter-Day Saints Teach Another Gospel?
Do Latter-Day Saints Tear Down The Bible?
Did Joseph Smith Prophesy Falsely?
Are Statements By LDS Authorities Doctrine?
Does The "Mormon" God Change?
Do The Saints Have A "Different Jesus"?
Is Lucifer The Brother Of Jesus?
Is There More Than One God?
Why Don't The Saints Wear Crosses?
Is The Temple Garment Unchristian?
Was The Book Of Abraham Isisproved?
Are The Temple Rituals Anti-Christian?
Visit Horizon Publisher site for this and other books for the Defense of the Faith.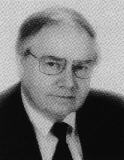 About the Author
Stephen W. Gibson was born in Bremerton, Washington, and was raised in southern California.He served in the Scottish-Irish mission from 1961 to 1963, and then returned to Brigham Young University where he graduated in communications. He and his wife, Bette, were married in the Salt Lake Temple. They are the parents of four children.
Following his graduation Brother Gibson served in the U.S. Army in Europe as a writer for the Stars and Stripes, a daily newspaper for servicernen. After his disdiaige, he joined the staff of the Deseret News, where he worked as a Church
News photojournalist for four years. In 1973, he and his family moved to Littleton, Colorado where he owned and managed two personnel recruiting businesses and six medical oxygen companies in California, Utah, Idaho, Arizona, Colorado and Missouri. As an active entrepreneur he has owned, developed and sold businesses in several states over the years, and he is now self-employed in the investment field.
Brother Gibson and his wife reside in Provo, Utah where he contributes his time as Entrepreneur in Residence to the Genter for Entrepreneurship in the BYU Marriott School of Management. He serves on several boards of directors including Enterprise Mentors and the advisory board of the BYU Department of Communications. His hobbies include mentoring
several small businesses, reading, teaching and speaking. He has served in numerous Church callings including two bishoprics.
One Minute Answers to Anti-Mormon Questions is Brother Gibson's second book It follows From Clergy to Convert which was published in 1983.